3Kg Vegan Beetroot Casarecce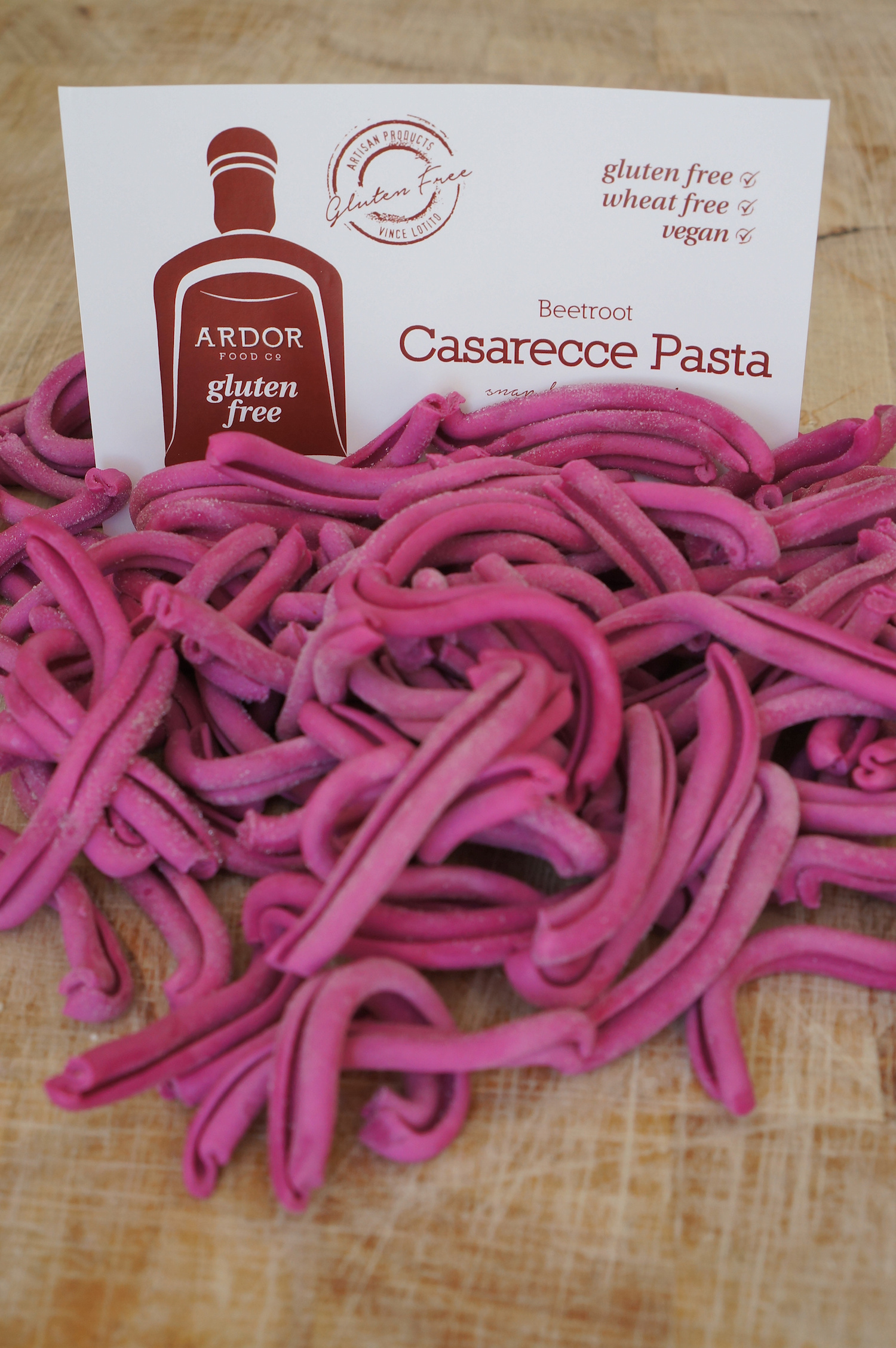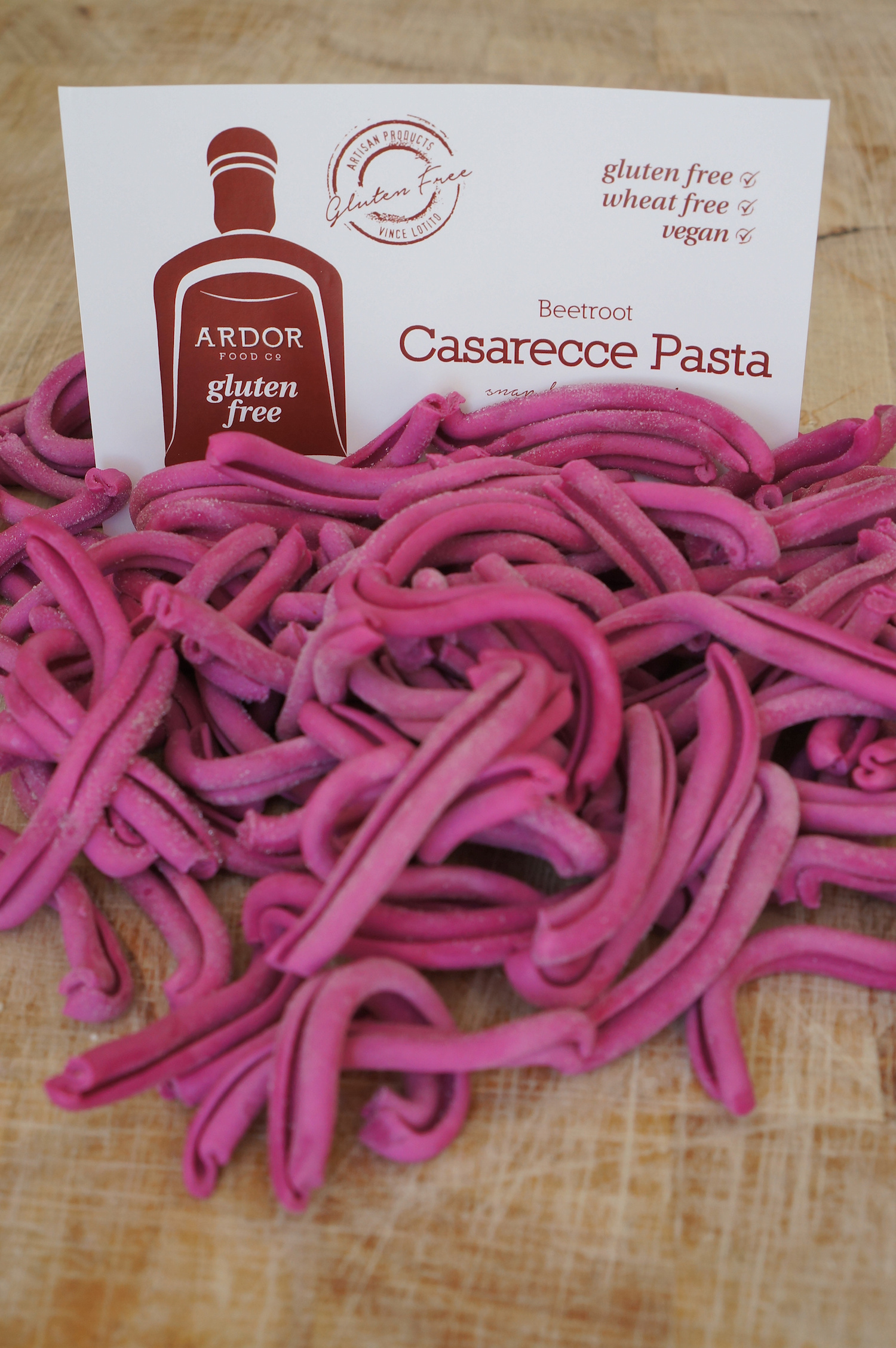 3Kg Vegan Beetroot Casarecce
Vegan Casarecce infused with Organic Beetroot, 3kg loose in a box
Ingredients
White Rice Flour, tapioca starch, potato, maize flour, brown rice flour, organic beetroot, mushrooms, olive oil, pea powder, potato flour, psyllium husk, xanthan gum, filtered water & sugar (may contain tracers of soy). MADE FROM LOCAL & IMPORTED INGREDIENTS.
ALLERGY INFORMATION
MAY CONTAIN TRACES OF SOY
CONTAINS NO GLUTEN, NO WHEAT & NO DAIRY.